Pocket AM/FM Radio - CX7
PROJECT: Pocket AM/FM Radio (CX7) CLIENT: Coby INDUSTRY: Consumer Electronics SERVICE: Product Design, Product Realization, Design Systems, Physical Design, Design for Manufacturing. COMPLETED: 2000
The objective was to create a unique and attractive design for AM/FM Personal Pocket Radios that will have elements of new style, and function to revive lagging sales.  The primary targeted market included young urban youths to young urban adults in major metropolitan cities such as New York, Los Angeles, and San Francisco.
One model specifically was aimed at broad consumer markets of street and sport users.  The desire was to motivate them into motion.  It provides three different wearing options; a belt clip, neck strap and armband strap.  It also comfortably rests on the palm of a hand.  The neck strap can be removed from the main radio unit, for those who may deem it unnecessary.  The unit appears in a subtle contrast of two color schemes, metallic light gray on the center insert, and metallic dark gray on the tuning window cabinet with chrome accent on the window frame.  This is enhanced with eight different body color options, which include silver, black, chrome, gold, and metallic blue, red, metallic lemon green, and yellow.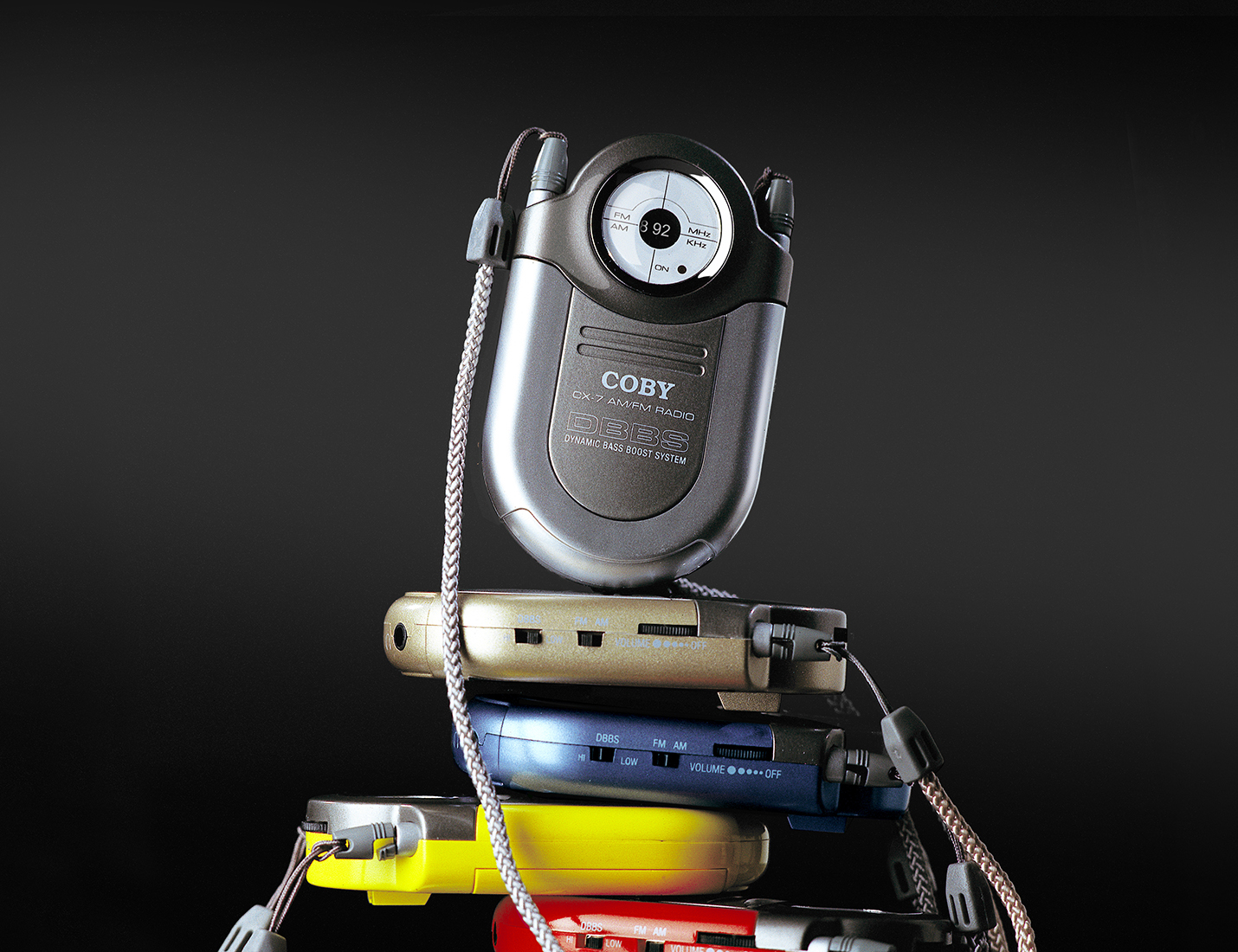 The result showcased a successful design that combined new style and function with elegance in shape.  In fact, the AM/FM Personal Pocket Radio has become the best-selling radio in history.